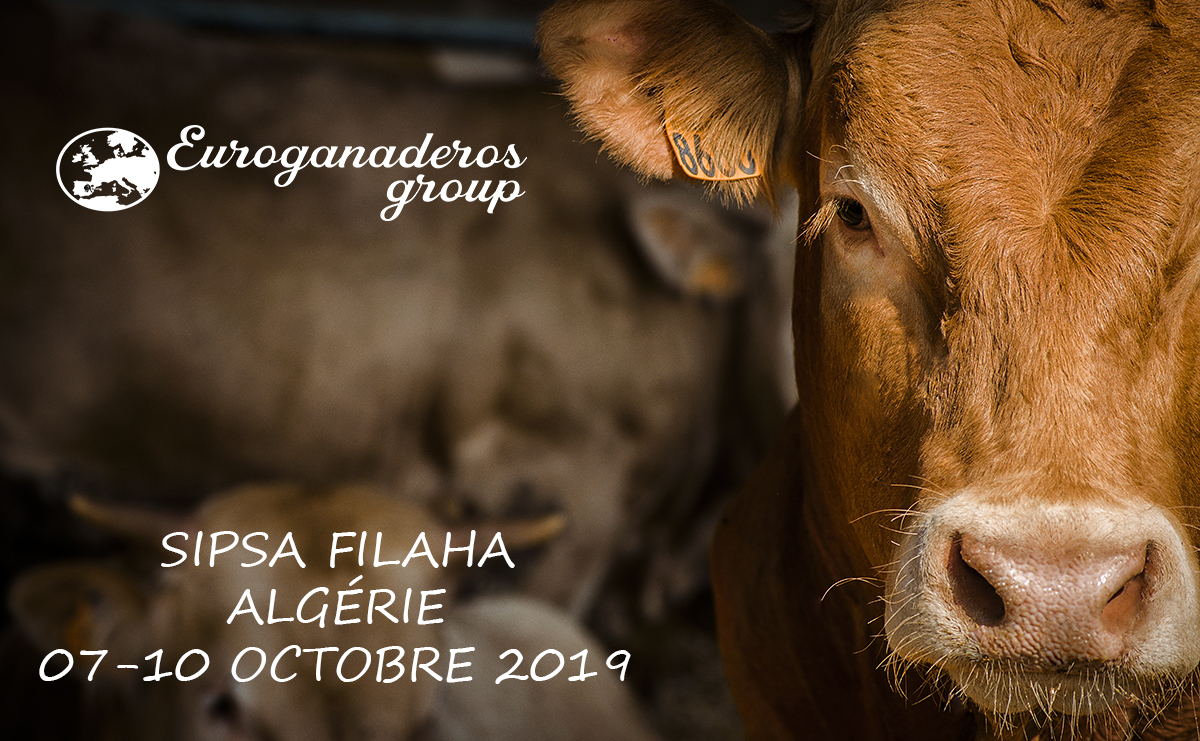 Sipsa Filaha Argelia, 10 October 2019
After four intensive days, the most important salon of Argelie, SIPSA FILAHA ARGELIA, the past of 10th October clocked their doors
As we informed in our last new, which you can read again on this link, there have been four days where we were able to take part in the world reference fair of agriculture and livestock.
Moreover, we could know first-hand the latest developments in the area.
We had the opportunity to give us to know potential customers at the international level.
The fair had been a great chance in order to know differences companies and we can share our experience along the 60 years in the exportation of the livestock as well as the meat.
Euroganaderos Group wants to thank you all for coming and approaching our stand.
Here, we leave a video link about our participation in the fair and a link to web so that you know all their news about their last 19th edition.